Reverse SEO is a form of search engine reputation management and can be used to improve the way a business appears online.
Unlike traditional search engine optimization, reverse SEO aims to suppress or push down web pages, so they do not appear. This is a technique that is commonly done by search engine reputation management companies to alter the reputation of their clients online, ensuring that the most relevant and positive results are associated with keywords.
It is possible to use reverse SEO yourself as a way to manage your online reputation, ensuring you can give your audience the best impression of your brand no matter what they are looking for.
In this guide, we are sharing what reverse SEO is and how it works so you can manage your reputation more effectively than ever before.
What Is Reverse SEO?
Reverse SEO, which should not be confused with negative SEO, is an online reputation management technique.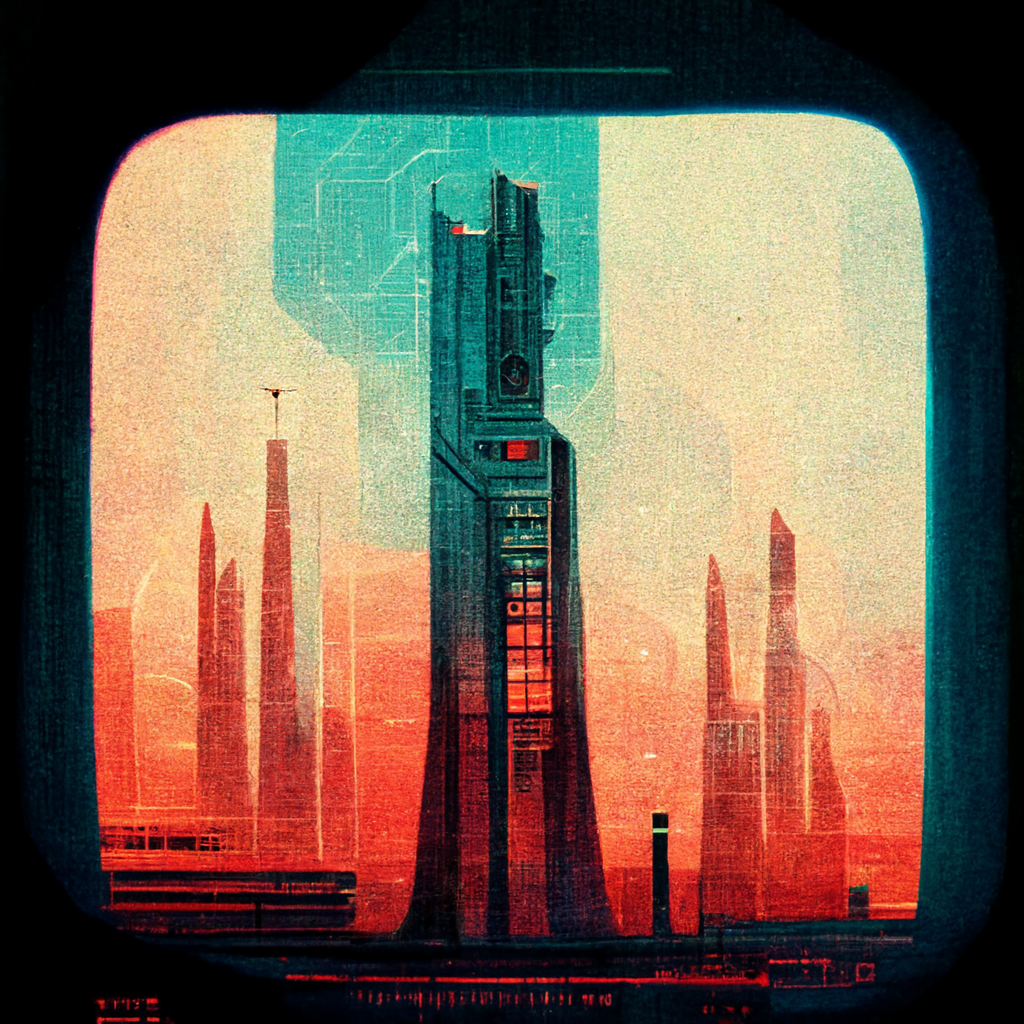 This is a tactic commonly used to suppress negative information regarding a specific brand and will be used by search engine optimization experts. Reverse SEO involves pushing web pages, such as negative reviews or low-performing content, down and preventing them from gaining any more online traffic.
Unlike traditional SEO, reverse search engine optimization aims to hide negative web pages and prevent your audience from seeing them. By doing this, you can control your online reputation and ensure your audience are more likely to see your good side in Google search results.
It is important to note that reverse SEO is different from SEO. A reverse SEO campaign focuses on improving the reputation of a brand by optimizing and promoting the content on other websites that shows the company in a good light. By pushing positive reviews higher, the negative content will be hidden away in the results.
On the other hand, negative SEO is a way of lowering the ranking of a competitor's site based on producing a mass amount of low-quality backlinks to this content. This is a way of making a competitor in a target keyword search appear like a lower option than your website.
While both aim to improve your online reputation management, so your company appears to be a positive resource, reverse SEO strategies focus more on pushing away your bad reputation rather than putting this onto someone else.
Why Should I Use Reverse SEO?
Search engines are the window to your business. Not only is this where your audience will find your website and the content it offers, but they can also use search engines to learn more about you.
A simple search term could be all it takes for your audience to find your work and learn everything about you. While this can be a good thing and search engines are useful as they drive traffic to your website or social media profiles, it could also cause issues for you if there are some negative results.
Despite the saying 'all publicity is good publicity' there may be some things out there that you would rather forget. Depending on the history of your company and the work you have done, there may be some bad press out there that you would rather not advertise to new clients.
You are not the only brand concerned with negative content, nor will you be the last, which is where reverse SEO comes in. A reverse SEO strategy essentially does the opposite of standard SEO techniques, as it hides content rather than promotes it.
In a traditional search engine optimization strategy, the aim is to get attention and drive traffic to your site. Reverse SEO, however, aims to hide the bad reviews by pushing this kind of content down.
If you have used SEO techniques before, then you will know that when a web page is optimized to rank higher in Google search results, it generates more traffic. This can be a useful tool for your business as it may bring people to your website, where they can make a purchase and interact with your brand.
However, the same keywords or SEO techniques that are used for good can also lead customers to the negative aspects of your business. Leading customers to negative reviews or off-brand social media content can cause your company to develop negative reputation management, which will have long-term effects.
No matter how hard you have worked on your brand or the kind of content you publish now, one of the major web properties is the fact that nothing gets deleted. There is always going to be a reference or a copy of something somewhere, whether this is a blog post or a bad review.
To avoid your customers noticing this negative news regarding your brand and to prevent negative reviews from taking the limelight, you can use reverse SEO to push them away. As we know, customers are likely to only look at the first page of Google search results to find your content which is why reverse SEO is so effective.
Pushing any kind of bad publicity or off-brand content to even the second page of results can have a great effect on your online reputation and is a way of ensuring you look good against other websites in your field.
How To Do Reverse SEO
It is possible to perform reverse SEO for your brand, ensuring that bad content does not appear in the first few search engine results pages and is instead hidden behind positive content.
If there are some negative web pages out there regarding your company or a negative review that you do not want to get noticed, then you should get to work on performing reverse SEO.
The following are common techniques used for reverse search engine optimization and can be highly effective:
1) Identity Negative Keywords
Like traditional SEO, reverse SEO also focuses on keyword research. However, for these techniques, you are going to be looking for the search queries and long tail keywords that lead to a negative review or negative page regarding your brand.
Keyword research is still highly valuable for a reverse SEO strategy because this allows you to identify what is leading customers to your bad reviews in the first place.
There are tools out there that you can use when searching web pages for negative reviews regarding your company that will identify the same target keyword that is being used over and over. It is very likely this keyword that is connecting audiences to your negative reputation online, and this should be noted so you can change what appears for these keywords in the future.
It is important to note that, much like in keyword research for standard SEO, it is more than the words you use that affect your ranking in search results.
During your research stages, it may be a good idea to consider all the factors that are affecting your search rankings and how these can be resolved. Google takes into consideration a range of factors when it comes to ranking search results, all of which can contribute to negative SEO as well.
Along with keywords, also consider things such as the site structure, technical SEO, and even social media SEO which could be contributing to this negative reputation online.
2) Publish Press Releases
Once you have identified the keywords that Google is using to showcase bad content, you can start working on reverse SEO.
As we have mentioned, this is different from negative SEO as reverse SEO relies on using these specific keywords but changing the content that will appear first in Google when they are searched. A good way to do this is by publishing your own press release regarding your website or brand.
A press release will paint your brand or website in a positive light and should be published across Google. Press releases are a common form of digital marketing, where this content will be published on blogging platforms and other platforms across the internet and link back to your website.
Your press release should be optimized for specific keywords, ensuring that with the work of link building, they will rank higher than the negative web pages using the same terms.
3) Work With Other Platforms
As well as sharing your own press releases which can be published across Google, you can publish other content on any other relevant web page for reverse SEO.
This is one key area that separates reverse SEO from negative SEO, as you will be actively working with another web page. For this technique, you will require the positive reputation or high domain authority of another web page to ensure you are hiding the bad reputation your website may have developed over time.
Just like with publishing press releases connected to the same keywords, guest posting can be one of the most effective reverse SEO strategies as it allows you to actively target the terms that are causing the most trouble.
Guest posting can take place across Google, including social platforms, allowing you to push down the bad content from all corners of the internet. Using websites with good search rankings, according to Google guidelines, you can effectively push all the bad content to the second page of results through guest posting.
The new content which uses these key terms will now appear on the first page and therefore attract the most attention, giving a new image of your reputation on Google.
4) Use Social Media Positively
Content on social media sites, such as Facebook and Twitter, is used by Google in search results.
Even if it is connected to your website in some way, social media has become a form of off-page SEO, which can lead people to your main platform based on what they have searched. The content you publish on these platforms can have better search rankings than anything on your main site, meaning this is what audiences will see first.
To ensure that whatever audiences encounter will be good, you can use social media to improve your reputation.
Social platforms can be used for promoting content and sharing positive reviews, all of which can be shown in Google searches before bad content.
Reverse SEO FAQs
Does Reverse SEO Work?
It is possible to improve your reputation online with revere SEO.

This is a way of highlighting positive content and pushing anything negative regarding your brand to other pages of search results, so they are less likely to be seen.

You can take control over your public image with reverse SEO strategies and ensure that you are sharing your good side on the internet.
What Is Negative SEO?
The process of using malicious techniques to disrupt the rankings of a website in a search engine, or use it to publish negative information about a company, person, industry or brand.