My name is Charles Floate, I'm an entrepreneur and investor from the United Kingdom.
Charles Life TL;DR –
Born in Solihull, United Kingdom
Born April 1996
Lives in Chiang Mai, Thailand
SEO Consultant
Who Is Charles Floate?
My speciality has always been SEO, in which I've now accrued over 15 years of experience running campaigns for my own websites, and large clients and speaking at 40+ conferences across 5 continents.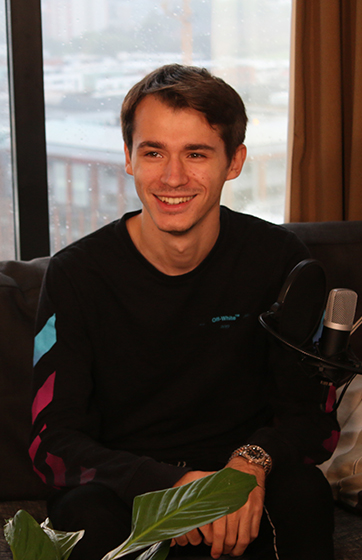 I am most well known for my black hat strategies, peer reviews, SEO tutorials, case studies and talks.
Whilst I never formally graduated high school, I have since spoken at 2 different universities.
The reason I got into SEO in the first place is due to my family business being scammed by a digital agency, and my technological literacy getting me thrown into the deep end at a very young age.
Not many people are building websites and buying backlinks from the ages of 12 years old, and I believe that it gives you a much better understanding of how technologies work, grow and the industry evolves.
I've run and sold several successful agencies, built a portfolio of authority websites, consulted on thousands of different SEO projects and campaigns, as well as built one of the biggest followings within the SEO industry across multiple social media platforms.
I first garnered attention from my "God of SEO" blog, where I posted guides and case studies based on my experience successfully ranking sites on Google.
I quickly rebranded and began my career networking across the globe, where I first moved to Canada, then Mexico before finally settling in Chiang Mai, Thailand – What some would say is now the SEO capital of the world, and I hope to think that I have in some way, shape or form contributed to that identity.
In my blogging and writing career, I've produced over 2.5 million words of content for the industry in various blogs, case studies and talks… And whilst I've quit SEO blogging specifically, I am still looking to make a resurgence with this site after battling Google for the better part of a decade.
So make sure you look out for me in your SERPs, in the very near future.
My Plans For The Future
I want to grow my family business to be worth £1bn, I want to build my own site portfolio to be worth $10m+, I want to help grow 8 and even 9 figure consultancy clients and build my social profiles to be recognized as one of the best for real, up-to-date SEO information.
My Social Media
Thank You For Reading,