Time for an actually informational post, I know, I know.. I haven't been around for a while and I'm suddenly coming back at the end of the year – I do it every year right? Smash out the content at the start and end of each year, whilst building up my bank account in the middle by actually doing SEO. Hopefully, this post will make up for lost time.
Note: This post is another wall of text.. But with tons of important "golden nuggets" (ugh, I dislike that phrase so much..) so try not to get too bored.. I hope my writing "style" will captivate you enough to stick with me throughout.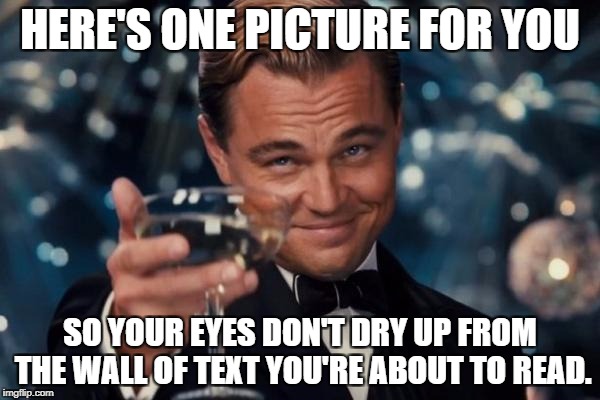 What Are Pillow Links?
Unlike what most people think, or may say.. Pillow links are built (in my opinion, which you may as well take as fact #StrokesEgo) for the purpose of diversifying either your anchor text ratios or your DoFollow/NoFollow ratios.. or both.
Yes, some pillow links can offer juice to help rank your site. Yes, some pillow links can offer trust signals which are a way for you to up your link velocity (aka, build more links) and potentially let Google slip you some breathing room when it comes to having "toxic" links pointing at your site. The latter of which, you will of likely seen in the big SERPs when it comes to large, authority sites ranking very well, with some.. "Questionable" link profiles.
I know Matt Diggity back in the beginning of last year said you don't need to use diversity (at least not very much of it) if you're doing a site that has <500 pages.. And back then, he was very correct. I reverse engineer'd a fair few of his sites and found he was literally just ranking off PBN links. However, even he'll admit that those site's have either seen drops, or algo updates/his own testing has forced him into diversifying his link profiles.
When Penguin 4.0 Came Along
Now, from my own findings (Which I covered in my Modern Day Black Hat Guide) Penguin itself doesn't put much pressure on anchor text and DoFollow/NoFollow ratios.. but other algorithms (Yes, there are other link algo's than JUST Penguin) play a massive part in them.
When Penguin 4.0 came along, Google also made Penguin only work on a page-by-page basis. Essentially, Penguin looks at link profiles of individual pages and not just the entire site. Again, this doesn't mean that other link algo's don't give sites with better overall link profiles benefits.. but from my own testing, it does look like Google is giving less preferential treatment to overall links, at the same time though it's giving more preferential treatment for links from specific sites – Don't ask me what "seed sites" these are.. I don't know.
P.S. No, NoFollow links can not rank a site.. Yes, they may give a site trust signals, but no, they cannot rank your site.. Google's own patent documentation clearly says they're completely dropped from the link graph. Sorry OMG Machines, you aren't going to be able to spew anymore BS about blog comments ranking your sites.. and local, 10 monthly search keywords don't count.
So, What Kind of Links Can We Use?
Different types of links call for different kinds of pages. You wouldn't build blog comments to a money page, likewise you wouldn't build a Q&A link about your money pages product to your homepage.
Niche Blog Comments
I am a big fan of niche blog comments, they're fantastic for brand building, always niche relevant and you can get them from big authority sites (that often rank for your own keywords) in your niche. They often pass decent amounts of traffic when done right as well. They're the perfect link to build to your homepage, you can build them fairly quickly and for an inexpensive amount – Either by hiring and training a VA yourself (It does take a fair bit of training to make sure they do it right, though) or by using a service.
I highly recommend a service I recommended a long time ago and have recently started using a lot more. For those long time readers that remember the God days.. Adss30 is back; and his High TF Niche Blog Comments service (Use Coupon Code: CHARLES – For 20% Off) has been helping diversify my homepage, re-brand aged domains, up my crawl budget and helped with a smoother ranking transition when it comes to SSL switches.
/Hat Tip to James Dooley for re-connecting me with a service I first recommended in 2012.
Social Profiles
One type of link you should be doing to every site you have is social profiles. Making your site look like a legitimate enterprise is really important, and it's a great way to add some pillow links to your homepage's link profile. I just get a VA to run my brand names through KnowEm and manually signup (noting emails/logins/passwords in an excel document for me, for later usage of syndication tools like IFTTT, etc) to at the very least the major networks.
P.S. Social Signals are not pillow links, but from our own testing they can be fantastic trust signals and we have had some great correlation between them and rankings. You can get social signals at PBN Butler for a great price and fantastic turn around.
Directories & Citations
It really depends on how you play this.. Do you want an address for your affiliate website? Is it targeting international terms or just the US? Be careful, however, there are a few good actual web directories you can still use to get links from, such as Best of the Web. Psst… You'll be able to find most of my affiliate websites on there.
If you go down the route of choosing to have actual address citations (or you simply run a physical business/client anyway) then I'd suggest, looking into, at the bare minimum getting every citation site that is ranking in your own SERPs, as well as a VA to do a bunch more, or go the alternative route and just pay PBN Butler to do them for you, like everyone else.
Note: PBN Butler also offers some excellent image & video citation services. I'd be careful with those though, as they can be hard to index.
Q&A Links
Q&A Links are by far my favourite pillow link for money pages. They're niche relevant, can send awesome amounts of traffic, can rank really well as additional pages and offer links from high authority domains that past good trust.
They are however fairly hard to build.. and if you want multiple RDs there's not a huge amount of Q&A sites out there.. So requires some serious research to find people asking questions about your niche/industry.
I often recommend and use InValley for Q&A Links but they're fairly expensive, $15 per pillow link is actually really expensive. I recommend checking out their reports to see how they go about building them. Though I'd always opt for training your own VAs to build them, you can also use BrowSEO or BuzzBundle to make yours and your VAs lives a lot easier when building these types of links.
Note: InValley also do a bunch of other pillow link types that should get those brain cells flowing with ideas.
Forum Posts
These are notoriously difficult to acquire, especially en masse.. And unfortunately, there's no service I could find with decent enough quality to recommend you to buy from. So you'll just have to invest a bunch of time into manually signing up to forums and making sure you can actually post links that get indexed.. Or get a VA to do it.
Forum posts (NOT profiles, please, this isn't 2010 and we aren't using XRumer anymore) are a fantastic pillow link, not only do some forums actually offer DoFollow links (it's rare now, as most CMS's have built-in NoFollows) and generic anchors, but they'll also almost always be a generic anchor or even better.. You get to actually choose your own anchor, unlike most Q&A, Directory etc type of links.
Wikipedia Backlinks
One of the oldest (and arguably best) sites on the internet; Wikipedia.. and a very high contender for a direct "seed site" when it comes to Google's initial set of sites they use to assign value to backlinks. Wikipedia was (before the NoFollow tag) one of the best links you could acquire. To an extent, it still is.. Just in a different way.
Instead of passing link juice to a site, you're instead passing trust, and very likely.. Niche "authority" – Wouldn't you love to get a link from a site ranking for your own keywords? Well, it's very likely Wikipedia is ranking for them, or at the very least a variation of your keywords.
An upside to Wikipedia links is that you can also link them to either your homepage or an inner money page. Just make sure you have an aged account, relevant page and try to edit the actual money page you have to add information on the subject that Wikipedia is missing.
As an alternative, you can get Wikipedia links from our friends at Adss30 (Again, Coupon Code: CHARLES) or there are a fair few other providers such as Benjamin Tan or Mentionology.
When You Switch To SSL
As a little side note, I thought I'd cover something that I've been doing more and more this past few months: Moving my site's to SSL.
Google has already confirmed that you don't lose link juice between HTTP and HTTPS (which you shouldn't for obvious reasons anyway) so you don't need to worry about the old links you had in the HTTP version.
However, I highly recommend building as many new links to the HTTPS pages you have changed to as much as possible. This'll help up your crawl budget to your new pages and get the new URLs indexed as quickly as possible.
Though Google has never said you get a boost from having SSL installed on your site.. We have seen vast correlation between ranking increases and moving a site to SSL – Just make sure you don't f*ck it up.
Indexing Your Links
A lot of pillow links are significantly harder to index than your traditional PBNs and guest posts. This is because most of them won't have any other internal (or external) links pointing at them, to lead the Google crawler to index them.
In my opinion the most effective way to index links is to build links at them.. I know this can be expensive, HOWEVER, if your links are NoFollow, you can literally just use small amounts of spam to help up the index rate.. It's something I've tested to great effect.
You could also use an indexing service like Lightspeed Indexer (which I previously recommended) but unfortunately I am having more & more complaints about a lack of customer support. So, if you can bear with me, I may be working on my own indexing service, which you can signup to be notified about here: SEOIndexer.com – Cool domain name, aye.
Thanks For Reading
Now that I have a bit more free time and I'm not running an insane number of projects.. I'll try and get back to blogging for a while, until my next round of interesting ideas pulls me away from my WordPress editor screen.
I hope you enjoyed this blog post, let me know your thoughts on pillow linking in the comments down below.