WARNING
Before you read this post, it is VERY black hat… Not illegal, but completely immoral and I don't suggest you carry out this technique. Note that at the end of the post I'll show you how to negate this if it ever happens to you.
[divider type="thin" spacing="10″]
The Algo
The Facebook algo, aka EdgeRank displays the posts from your pages likes in segmented portions, for example: If you have 1,000 likes it it will show 100 people who like your page your post, if a number of them engage with the post then Facebook will show it to more people, as well as show it to people's friends who have liked and commented on the post.
Because of the way the algo works, it's left perfectly open to people wanting to exploit it for negative attacks on competitors.
The Back Story
I run a pretty big niche site and I buffer out content to it several times a week, one of my main (and only) competitors in the market started re-posting the content I was sharing, making fake accounts to report my page, and so on… It was starting to become a real pain in the ass, and like all pains, they should be removed.
So, I was contemplating the algo whilst going on a social media content binge and I came up with a scenario.
I launched my social media VA who runs all my social bots (working on an Instagram botting post soon, signup to my newsletter for updates) and bought a couple hundred Facebook accounts to stick into my Facebook bot – The seller also sold proxy access for each account as well, which works great with a FBook bot.
My enemy competitor had around 1,300 likes compared to my pages over 6,000 but I'd also noticed he'd started running ads to likes from my page and his own with the content I'd already shared… So I Skype'd my VA who set to work drip feeding my fake bots to his Facebook pages. A few days later and he'd hit nearly 2,000 likes.. I got my VA to then have my accounts periodically login for 30 mins – 2 hours and go through the newsfeed, and engage with posts – Purposefully excluding engaging with any posts from my competitor.
Essentially this stops your competitor from ever gaining traction with Facebook, because when it shows that initial 10%, you know a good portion of those are going to be your likes, which never engage with the post.
The Results?
From a FanPage Karma Score of 22% –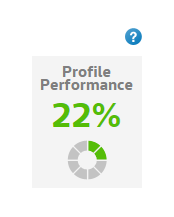 To a FanPage Karma Score of 3% –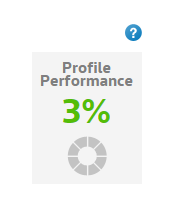 His engagement rate also went from around 0.7% to under 0.2%.
Marketing is Warfare and you better be prepared for those that are willing to go all out.
This won't work with most Fiverr gigs, as they don't login their accounts periodically, which means the fake audience is never shown the posts.
Negating This Kind of Attack
It is rather difficult to stop this, but Social Media Examiner have a guest post on how to. You can easily hire a VA to do what this post recommends for you.