Another course with miraculous claims that are nothing but lies: Meet Auto Income Sites System by Marc Harrison.
On the sales page, it claims that within just 72 hours of setting up your websites (Which are niche affiliate websites, by the way) you'll be making money with them!
I know that this is not the case, because I have personally built hundreds of affiliate websites myself that make me a sort of passive income and NONE of them were making money 3 days after I bought the domain name, that is for damn sure.
The website for AISS has since been taken down by Marc, presumably because he knows he has misled people in with his sales page and is open to fines or being sued.
What Is Auto Income Sites?
Auto Income Sites is a cloud-based software that creates websites for you. It uses automated intelligent algorithms combined with human intelligence to build sites on your behalf that have the potential to make money. The goal is to help you create an income by building multiple revenue streams, even if you don't have any technical knowledge of web design or coding.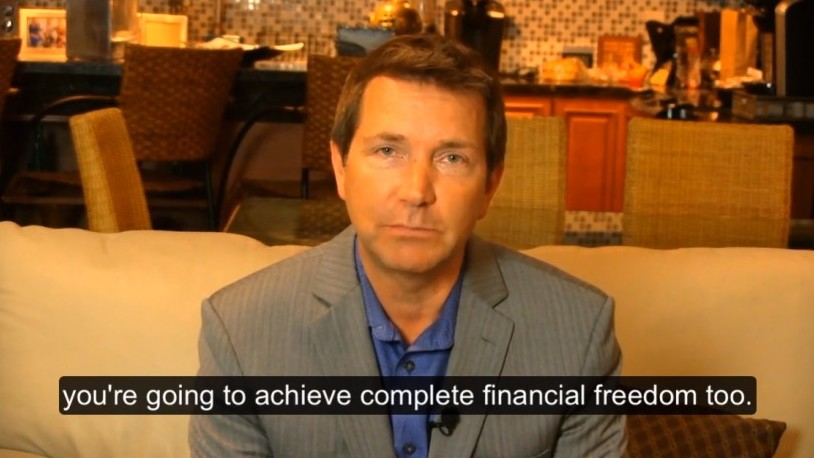 I'm going to be honest with you; this review is a bit different from what I would normally do. Auto Income Sites uses some gimmicks and tricks on their sales page that make it hard for me to give an unbiased opinion about the product.
Who Is Marc Harrison?
Marc Harrison is a well-known internet marketer and founder of the automated income sites system. He has been in the industry for several years, and he claims to have developed completely automated websites that generate a ton of money. According to Marc, it's possible to make $1000+ per day with only 30 min of work each day. Because Marc is so confident in his claim, he promises that you can make 4-figures within 72 hours.
For obvious reasons – This is not possible and makes it a total scam.
What's Inside?
Nothing. The course has gone, and the "tool" that was claimed to be, never seemingly existed.
Pricing
The base price is $97 for the course and you'll find that there are a lot of additional upsells that are meant to juice as much money out of unsuspecting customers as possible.
The first upsell for $37 offers you a copywriting course, which I am sure does not require any additional payment from you since it's included in this one-time payment.
The second one is called "Internet Marketing Mastery" and is priced at $197 per month or about $2,000 per year.
Auto Income Sites FAQs
Is Auto Income Sites System Legit?
No, it's a total scam from the marketing to the course information inside – NOTHING will help you to make money, and not anywhere near a 4-figure day.
Is AutomatedIncomeSites.com Still Around?
No, the site has closed down and Marc Harrison has not been seen on the internet since.