For years now SEOs have been debating over the use of aged and expired domain names on PBNs.
Which is more effective (both cost & rankings), which holds true value, what you need to look out for & so on.
So, I'll be putting together a test of 10 aged domain links and 10 expired domain links.. but first, I need to let you in on some facts before you're quick to judge the reality on one or the other.
Truly Expired
Expired domains are domains that have reset their registration date.
Back orders are expired.
GoDaddy's auction expired domains, are expired.
Domains that have NOT been left to expire are aged. Domains that are transferred from one auction account to another, are aged.
The Real Cost Difference
Expired domains always have a base price of around $12 to register them. If you want to further diversify with the additional fees of paid for whois privacy registrar's then you can add about $1.99/year onto each domain.
Aged, auction domains have wildly different prices. If you are wanting a standard 100 – 800 RD domain with a good anchor profile and at least 3 years old.. You'd be talking $50 – $600, per domain.
HOWEVER, the pass rate on the aged domains is often significantly higher than that of the expired ones. We were seeing a ~20% pass rate on expired domains, so 1 in every 5 domains was giving a positive ranking boost. Where as every 9 out of 10 aged domains were giving a positive ranking boost.
Obviously, these were giving various degrees of ranking boosts too.
You will want to be running PBN tests before opening all guns blazing on a money site, Diggity did a great post on how to test PBNs here.
If you are wanting to buy aged auction or expired domains directly from a marketplace, you can use –
GoDaddy Auctions (Auction & Expired)
Pheenix (Auction)
NameJet (Auction)
NameSilo (Auction)
Seedo (Auction)
Network Solutions (Auction & Expired)
ExpiredDomains.net (Free Domain Search Tool)
If you want to pick up domains from pre-defined marketplaces who list aged and expired domains specifically for SEO, you can use –
In terms of if you were to buy links from aged or expired domains, you'll find it hard to find an aged one time fee provider.. Unless you're paying $120 – $200 per link. You can get most aged, monthly fee links from $3 – $25/Month, however if you're paying upwards of $20/Mo on a link then it better be of extremely good quality and properly aged.
You can get one time fee PBN links from expired providers from anywhere from $7 – $80/Link, the latter of that though you should expect to do proper PBN testing on ALL of the PBNs he is selling access to.
So now that you know what the real difference is between expired and aged domains. As well as the cost. We can move on to the testing.
Testing 123
In this series of tests, I'll be showing you the power differential between expired and auction domains.
For this specific case study, I'll be testing a link vs a link, as well as testing the overall power of links in packs.
Aged Link vs. Expired Link Test
Luckily, I had 2 Amazon affiliate sites I had in the same niche. They were both in a specific part of the tech niche.
1 v 1 Link Test
We built 2 pages on each site, around 2 money "review" keywords. We built it at 1,500 words of high quality, keyword researched/optimized content from a UK writer on each.. £150/Money Page.
We let both pages age for 1 week, then build the link and let it age for 4 weeks to make sure we had maximum impact.
Page #1 – Expired Domain Link
Page #2 (Aged PBN Link)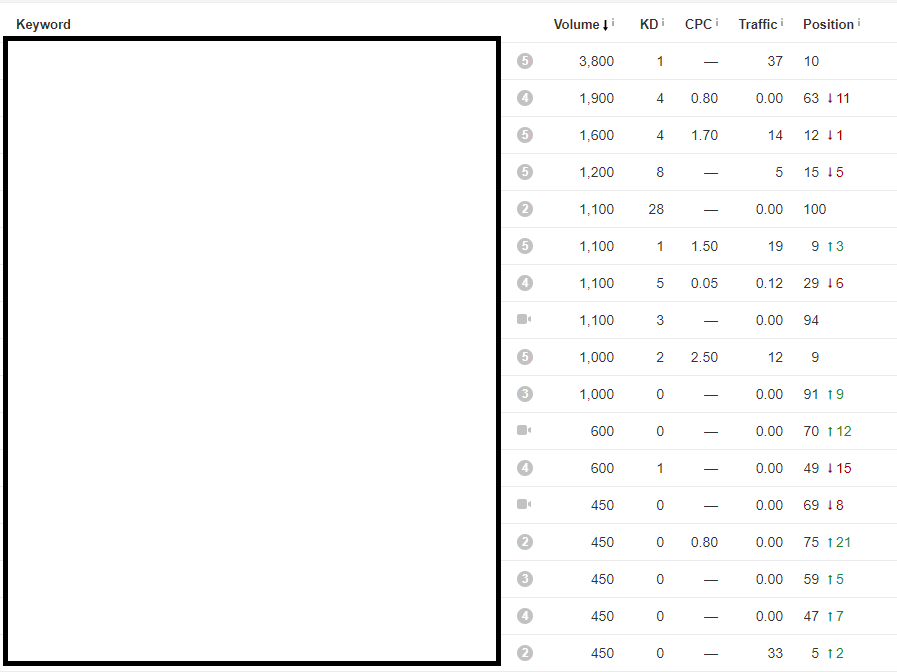 1 v 1 Link Test Results
The aged powered PBN link we sent at it had 254 RD & 3 years, 11 months of registration age. The expired domain had 238 RD & 2 months, 6 days registration age.
There were no other links or signals made to a brand new page, and the domains were very similar as we had started them at the same time.
The expired domain PBN Link took about a week longer than the aged domain to kick in.
The aged domain link gave us a boost that took us straight from indexed top 100 to page 2 after about 3 days of growth, about 2 weeks after the page went live.
The expired domain took about 3 weeks to rank the page but over the cause of 3 weeks of improvements rather than the upfront boost. It also didn't end up ranking us as highly, and we generated about double the traffic on the aged powered page than we did on the expired page – Around 300 visits over the first month on the aged domain, 150 on the expired domain.
10 Link Pack (Site Wide) New Site, Same Keywords
So in this experiment we built 10 links to each page from across our network. Please note that all of the domains we used for both of this are in the tech niche, not the specific niche we are in but they are still tech focused PBNs.
This page had a LOT of keyword variations.
Page #3 (10 Expired Links)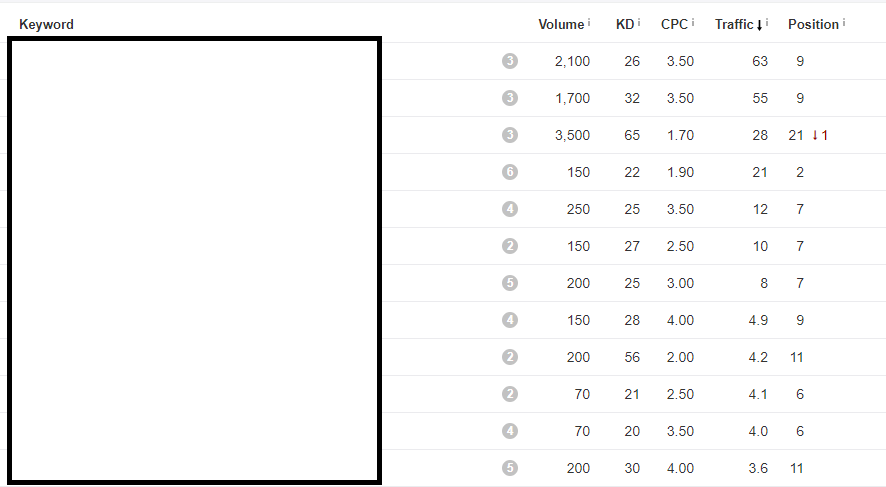 Page #4 (10 Aged Links)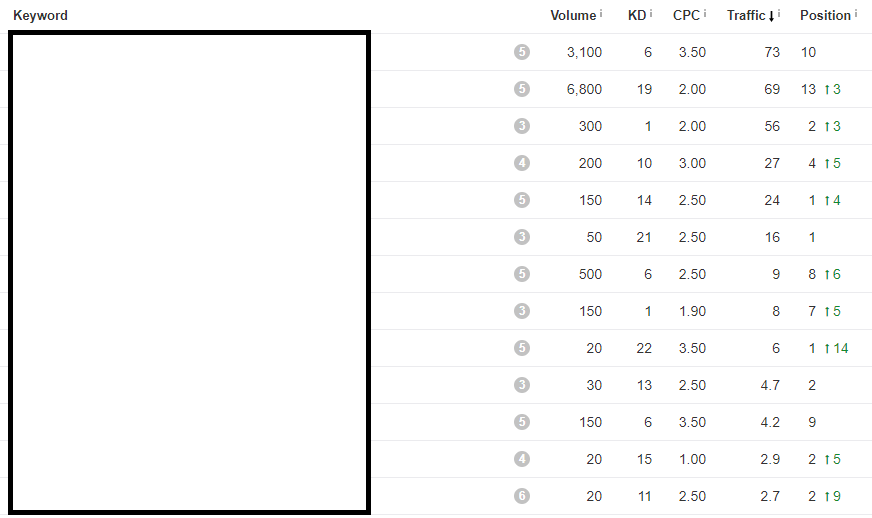 10 Pack Link Results
We did the exact same experiment conditions with these pages as we did with the pages in the previous experiment.
Again, it had about double the traffic of the expired links page. Weirdly, the links from the expireds had more effect on other variants than some of the exacts we had put in, but it was the reverse effect for the aged links.
Cost Breakdown
So for each of these 10 PBN sites, it cost for expired domains –
Expired Domains x 10 = $120
Premium Hosting + CDNs = $150/year
Site Build + Content x 10 = $450
Total of $720 for 10 PBNs on expired domains. We use our own scraping techniques, it may also require a subscription to a domain scraping marketplace or to buy scraped, expired domains off a vendor.
For the 10 PBN sites on aged auction domains, we had to pay varying prices for the domains, but our totals were –
Aged Auction Domains x 10 = $683 (+ another $50 or so in registration / privacy fees)
Premium Hosting + CDNs = $150/year
Site Build + Content x 10 = $450
Total of $1,283 for 10 PBNs on aged domains. We bought domains directly from researched auctions, it may cost you more if you're buying through a vendor who does the research process for you.
Final Thoughts
Though this is obviously a very small data case, it's what follows up on my other testing of the use of aged/expired PBN Links.
If you are using a PBN seller, then I recommend asking your provider what type of domains they're using prior to purchasing links from them and having an example or 2 (or friends who already use the service) to make sure you're getting decent quality is always a good idea.
If you're building a PBN for yourself then I would only recommend buying & building aged domains in today's market, unless you have access to a team that can turn around these sites in a fairly quick manner and have the time to run extensive testing.
Thanks For Reading
This is one of the first full experimental case studies I have done. If you'd like to see more, or examples of what you'd like to see, drop a comment.
If you haven't already, don't forget to join my email newsletter here for more SEO experiments, case studies and research.