A lead magnet is a funnel based approach to gaining new email subscribers.
Normally it starts with a banner ad or some kind of text link on your site/blog that magnetizes the visitor into signing up to your newsletter by offering them something (generally for free) in return.
As an example, I have a banner ad on my site –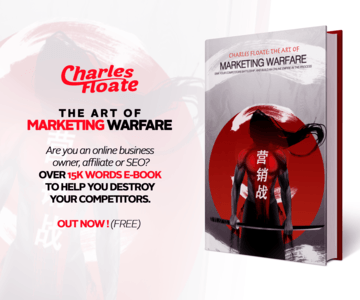 This ad would normally click through to my book download page, in which they can signup to my newsletter and get a free copy of my eBook on internet marketing – Which is specifically targeted to the readers on my blog, black hat internet marketers.
Digital Marketer did a fantastic list of 9 lead magnet ideas & examples which should give you a bit of inspiration when making yours.
P.S.
A few people asked me what I use to make my book download landing page, it's Instapage – I highly recommend them.