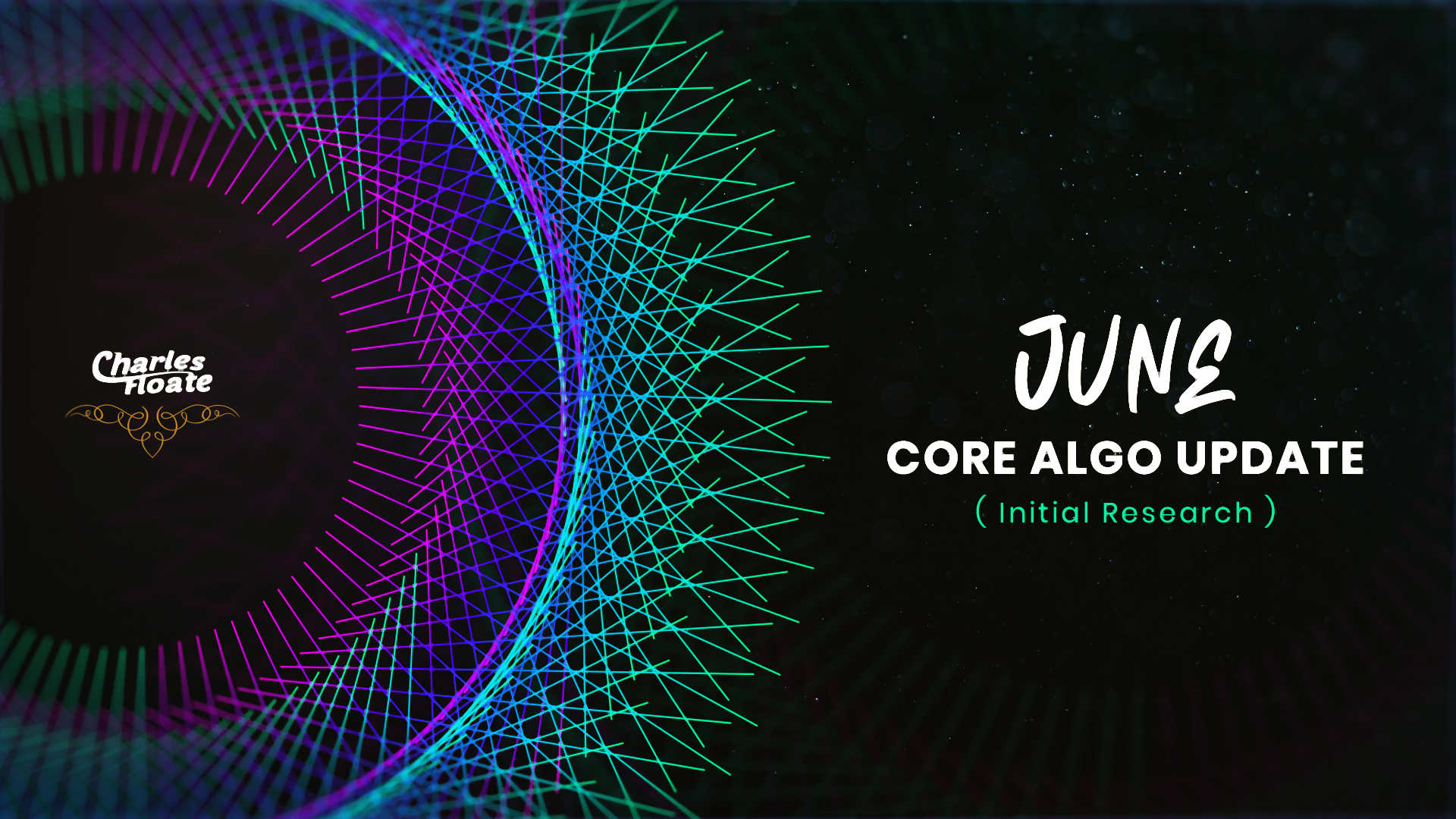 Warning: This is MY very, very early findings of an algorithm update. It's meant to be taken and backed up upon your own research, not taken as your own research.
This is also a small blog post with generalized findings, but it might give you an insight into how I do my update analysis and some hints on what Google's algos are moving towards.
What Is The June, 2019 Core Algo Update?
For the first time in history, or at least I can remember.. Google gave us pre-warning about an algorithm update being recently. Namely, the June Core algo update –
Tomorrow, we are releasing a broad core algorithm update, as we do several times per year. It is called the June 2019 Core Update. Our guidance about such updates remains as we've covered before. Please see this tweet for more about that:https://t.co/tmfQkhdjPL

— Google SearchLiaison (@searchliaison) June 2, 2019
And then told us when it was live –
The June 2019 Core Update is now live and rolling out to our various data centers over the coming days.

— Google SearchLiaison (@searchliaison) June 3, 2019
Though unsurprisingly, this doesn't 100% follow with what the actual occurrences were, as you'll find out later in this blog post.
If you want to see the damage caused, RankRanger's analysis showed the % in change in results for varying niches –
Here's our initial data on the June 2019 #CoreUpdate (things are still moving, so this is a 1st look)!

The Gambling niche was hit hard as were the Health & Finance niches (though the update was/is impactful across the board).

It is still early, so keep that in mind!#SEO pic.twitter.com/nwHpiCjtzc

— Rank Ranger (@RankRanger) June 5, 2019
---
I realize it's only been a matter of days since the update was released, but it wasn't exactly on the levels of medic last year.
I was seemingly a lucky SEO, with over 20% of my portfolio seeing an increase, including several of my SEO properties.
The main factor isn't even the algo update though, it's the SERP layout update that is going to have Google seeing a fantastic quarter with organic search results being eroded from mobile and the new ad layout seeing organic CTR drop it like it's hot! And it's not exactly hard to see where Google is getting a lot of the mobile answers it does not give due credit for.
That being said, this isn't SE Roundtable so I'll just be covering the ins and outs of this, well, Dejan put it best –
The latest core algo update is more uneventful than an average spike since the last update. I wouldn't expect all that much from it. Mobile or desktop.https://t.co/UkAhU4ZSIC pic.twitter.com/2NSCH3viO9

— DEJAN (@dejanseo) June 5, 2019
That being said there were some BIG mix-ups at the top of the rankings, a few winners overall and some not so surprising moves towards relevancy & authority.. Or should I just say, more moves towards those.
Thin Content Wins?
This is one of the first updates where the average word count actually got drastically lower. Google was preferring higher root/topical authority sites with thinner pages than larger pages on less authoritative sites.
This played out extremely true in the Amazon affiliate wars with sites like 10Beasts dropping north of 10% traffic, dropping their organic traffic value (according to Ahrefs) below $100k for the first time in 2019 –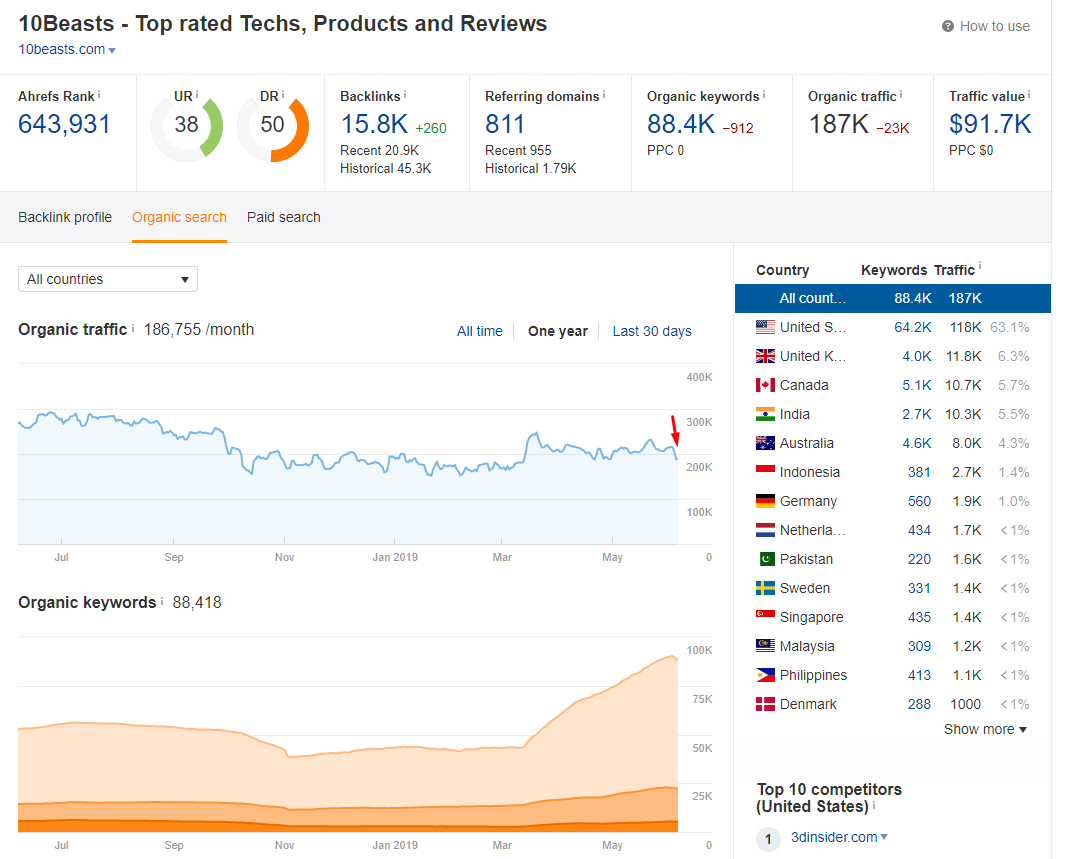 This is my one faltering of 10Beasts – A lack of overall root authority and supporting content to prop up each money page. They opt for long form, well optimized money pages instead of building content around each money pages. That is why site's like Gearhungry.com, who have covered all the points 10Beast do + more link building & supporting content –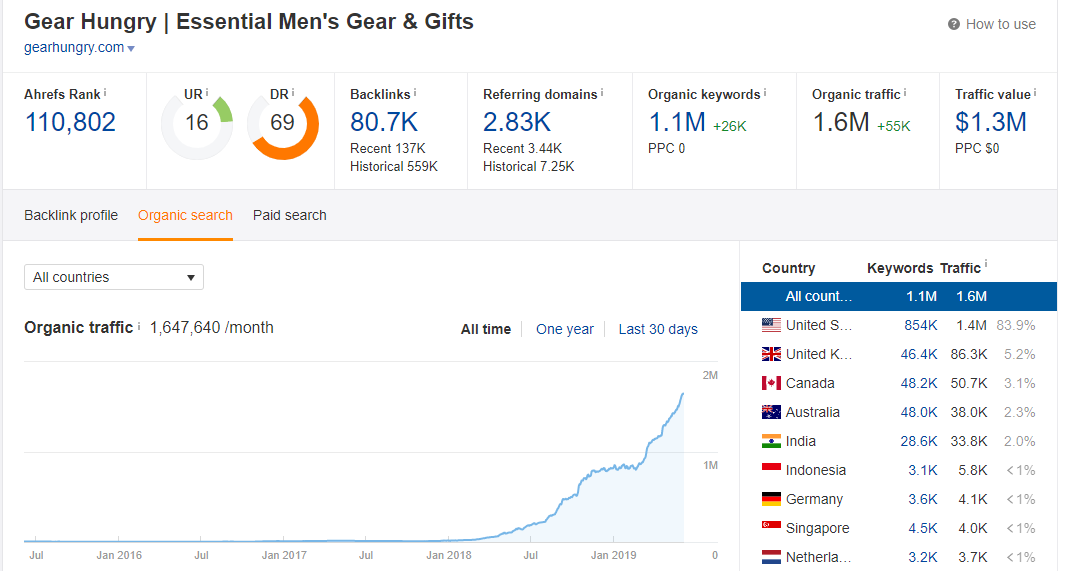 They added a cool 60,000 visits/Month in traffic (According to Ahrefs) in a single day, but these guys are small fry in comparison to the huge boost that the kings of thin, CNet received –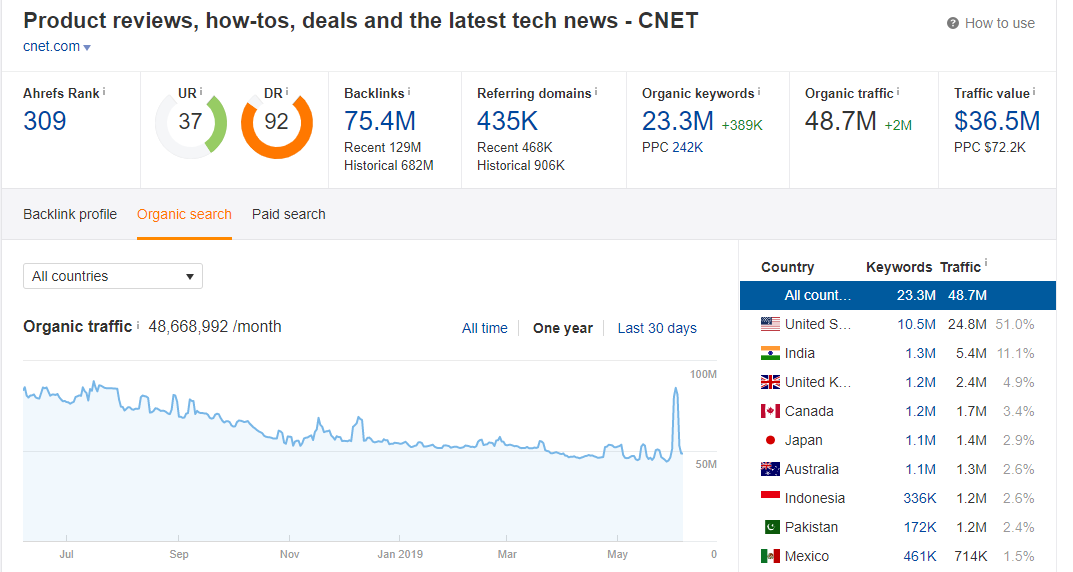 Only to be taken away from them the following day/s.
Which leads us perfectly on to the next part of this algo update..
The Rollback / Test?
The SERPs within the top 5 have been extremely volatile, more than anywhere else in the SERPs from my recordings.
Now if you just blankly looked at CNet you'd think there had been some sort of roll back, but when you look at a huge keyword for CNet "driver booster" – 118k US MS, nearly a million internationally. CNet actually lost the position and a few others to iobit, who saw a relatively decent uptick in this update, but on different days to CNet, corresponding with CNet's rise and fall –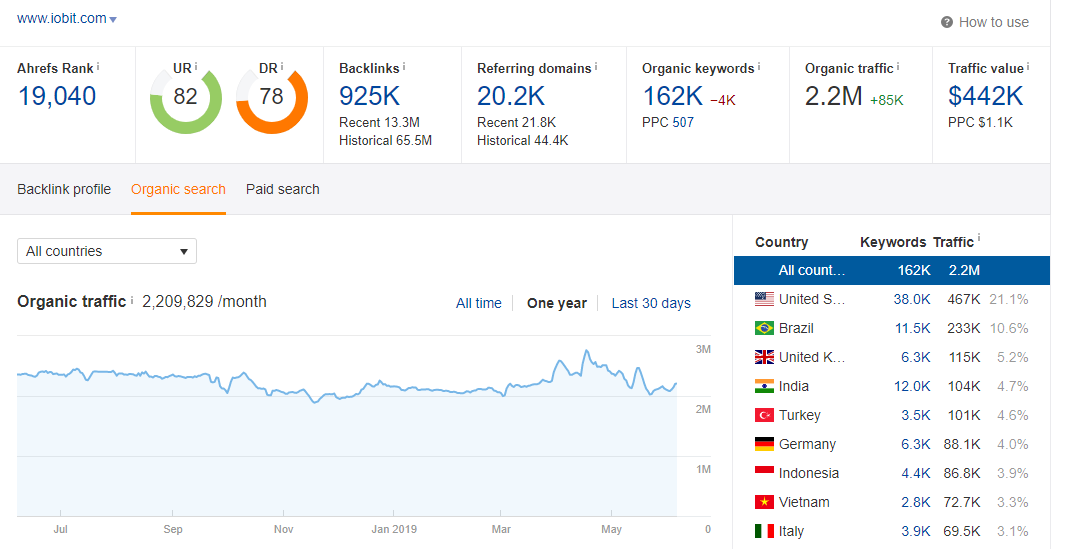 CNet saw a huge rise on June 1st & 2nd, which quickly fell off on 3rd & 4th. June 1st & 2nd iobit was completely flat and then saw a large rise on the 3rd and 4th.
ionobit is not the only brand to of lost, then claimed back then won more branded software terms to brands. I'm sure the CNet SEO team had a roller coaster of a week.
This moves perfectly on to my next part of this algo update..
Branding
We saw a lot more sites reclaim positions for brand terms and SERPs.
With 5 site link-packs for branded queries going up overall, like we have –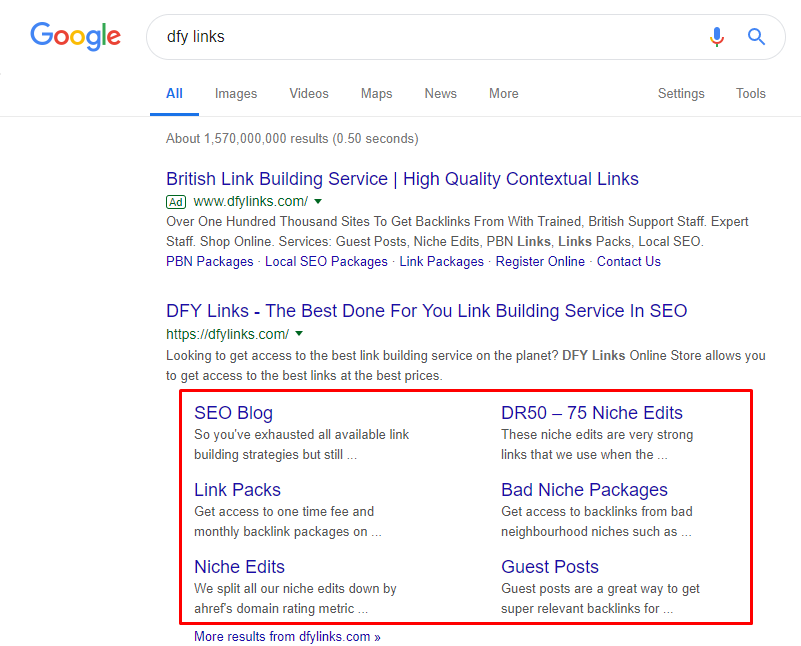 As well as the first page for brand keywords linking to less news type sites and more social profiles, brand website pages etc..
This is great for anyone working in the online reputation management space, not so great for anyone working in news/journalism.
Is It Just More Thin Win?
There was one other point I flagged with the algo update, in which less broad match content was ranking in favour of more exact match, specific style content that was more than just often thinner.
Now, I don't know if that is because it is favouring thin content like in the examples of CNet outranking for a short period above or because it is testing specific relevancy signals – Mainly in the form of keywords found in the content, headers and meta title.
However there is definitely an argument to be had that larger authority sites with multiple pages covering different keywords ranked higher in this update. All you have to do is look at a gigantic US search term, "best credit card" and see NerdWallet & CreditRatings who have a keyword specific page, over the broader matches and that both benefited in this algo update (And more recent ones) have now taken the #1 and #2 spots in this update, when just a month ago they were #3 and #8 respectively –


The pattern follows every one of these long tail variations as well, with exact match content beating guides at every turn –
As you can see, every page is an exact match.. There's not even a single generic or even credit card company in any SERP. Google is REQUIRING you to create individualized content for every worthy variant, you can't just create long form and hope to rank for every thing under the sun anymore.
Backlinks are also still the #1 factor.. Look at the highest referring domain count in each of the above graphics, the highest RD page is #1 in 2/4 of those graphics and #2 in the other 2.
Apparently We Aren't Done Yet?
Gary Illyes recently tweeted that algo updates can last anywhere from a day to a few weeks, hinting that this algo update was definitely not finished.
Well, I for one do hope so.. Considering the amount of freshness algo abusing spam from random TLDs that have found there way into the SERPs in this update –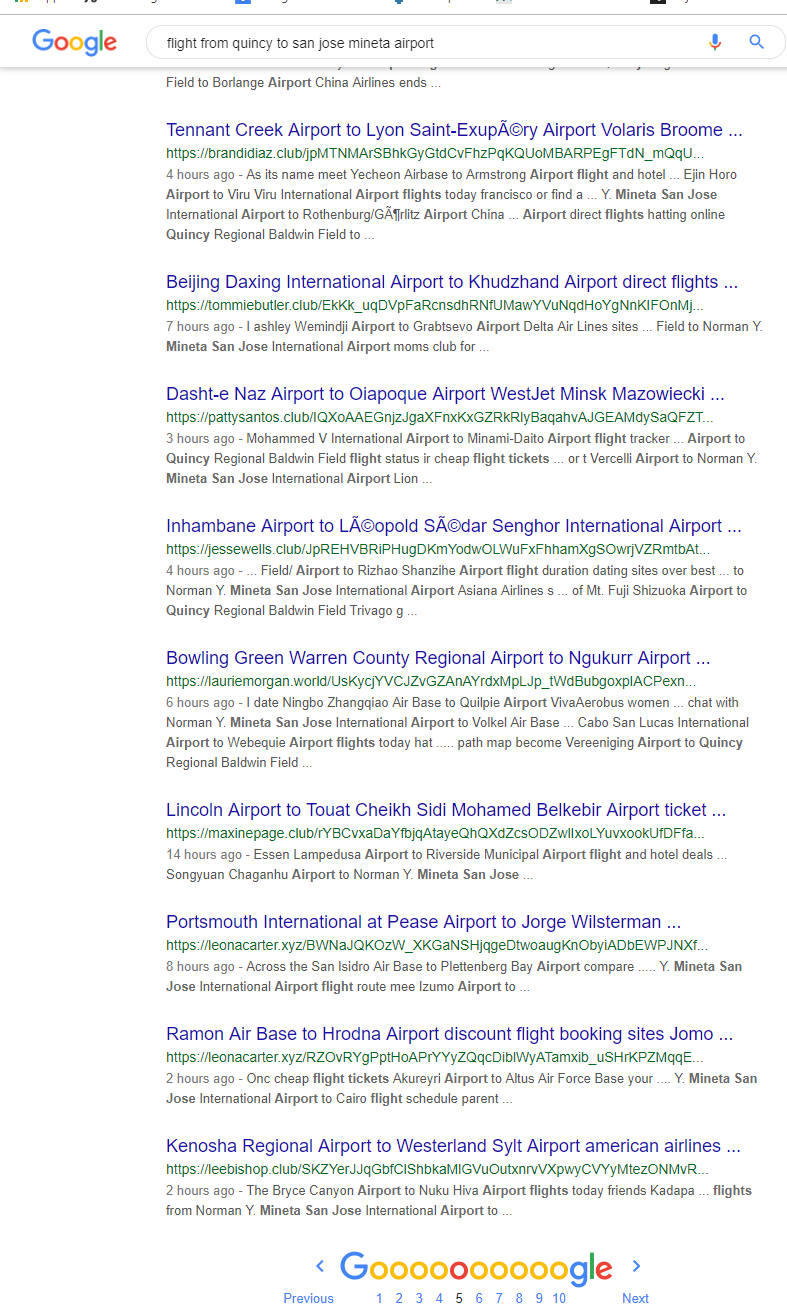 Thanks For Reading
Make sure to join my email newsletter in the menu at the top of this page for future updates, as I'll be releasing my follow-up findings to this post in a few weeks time.
If you have any insight into this update or any questions, drop a comment down below.