Is Hustlers University A Scam? An Opinion Review By A Digital Millionaire
If you're looking at investing in Hustlers University 2.0 then let me warn you: It's likely an MLM (Pyramid Scheme) and will take your $50 per month, and transfer it straight into Andrew "Cobra" Tate's pocket, without giving you any sort of returns what-so-ever.
Who Is Andrew Tate?
Andrew's full, real name is "Emory Andrew Tate III", he was born in America but moved to the UK in his teens. His father, Emory Tate was an American Chess master and kickboxer.
Andrew took on what his father taught him, and won 4 kickboxing world championships, though he said kickboxing never made him any money.
Andrew SAYS his financial success comes from running webcam businesses, casinos and crypto. Although from my research, I can't find his claimed "14 casinos in Romania" but have managed to find success from his webcam business which was often put into crypto, which saw meteoric growth in the years following.
Andrew's fame stems from his kickboxing career, appearances on British reality TV shows and dating Jordan Peterson's daughter.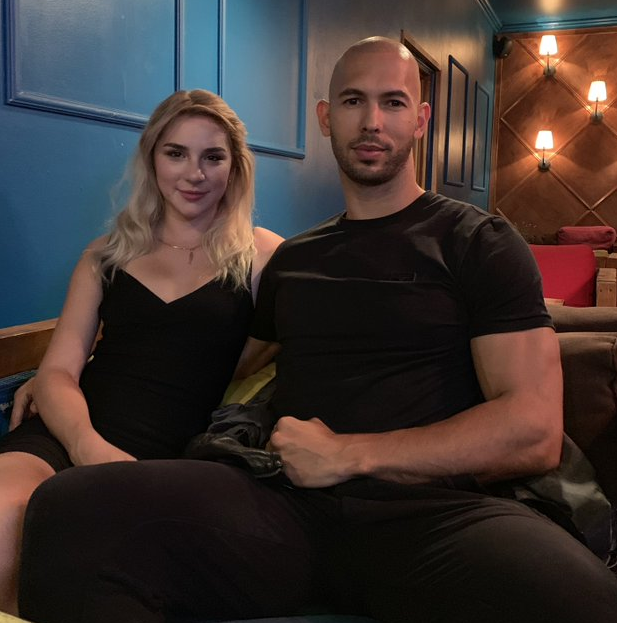 He's then used this platforming to grow his audience with the controversial world and business statements that resonate with young, impressionable audiences mostly based on TikTok, Twitch and Discord.
My Hustlers University 1.0 Review
Firstly, Hustlers University 1.0 was a course.
The course was filled with not only basic business and financial errors, but also mainly promotional ways around affiliating the course itself.
This course's content is kind of irrelevant right now, as there is a 2.0 (and a 3.0 "Upgrade" within) version that has new information.
However, if you want to dive more into why the course is fundamentally flawed, Hasnabi (A Twitch streamer with his own issues) made a video reviewing it here –
Hustlers University 2.0 Review
Firstly, Tate's audio within this course is terrible.
He starts off by playing theme tune music into a $50 Amazon microphone, crippling your ears as you're about to look for ways to make money online with his digital products and sales tactics.
The first 2+ hours of Hustlers University 2.0 has NOTHING to do with business. It's the same stuff Tai Lopez, OMG Machines and all those others have done in the past with their courses – Fill it with fluff about how the system is against you, how you need to reprogram/deprogram yourself and do emotional mantras every day to summon the beast within.
All of this is a waste of time if someone is looking for ways to make money online. Tate even says it in his promotional videos for the course – You don't need a logo or a website, you can make money right now likely from the expertise or enthusiasm you already have for something, if you put the time in.
That's why there are successful niche YouTubers, Twitter profiles, Facebook groups, Pinterest accounts and all the other things in the world making $10,000's per month, if not 6+ figures a month.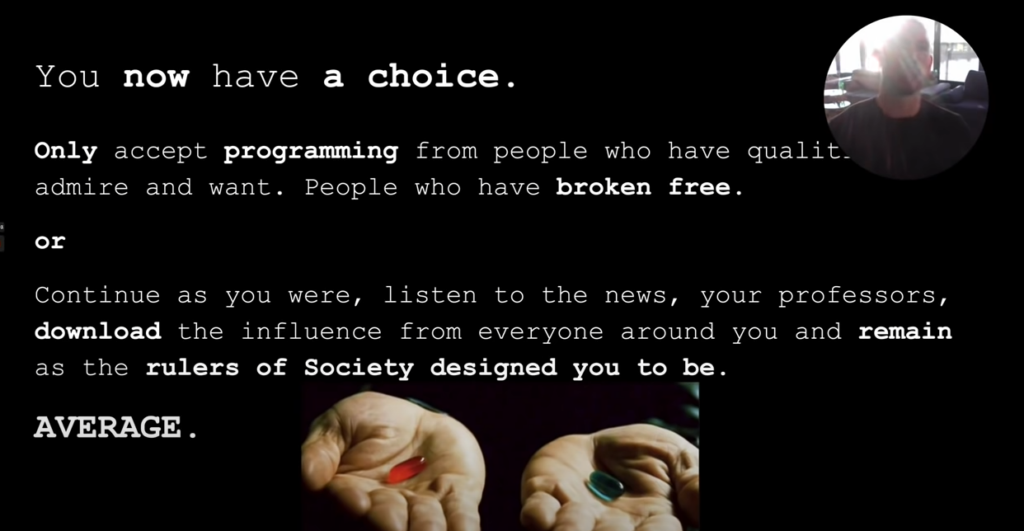 Once you're past the initial training and inside the Discord server, you are greeted with the option of multiple channels where you can find information from other users and more training:
Crypto
ECommerce
Copywriting
Stocks
Affiliate
Freelance
As someone who's dedicated over half their lives to digital marketing, almost all of the information within the ECommerce, Copywriting, Affiliate and Freelance channels are either outdated or can be found for free from various creators on YouTube, and have seemingly been repurposed by Tate or his "Professors".
Hustlers University 2.0 Professors
Almost all of the so-called "Professors" within HU2.0 are taken from another one of Andrew's products that has been out for several years and cost £4,147 (~$5,000) to join – The War Room.
The War Room by Andrew Tate is a Telegram group with various channels, very similar to the Hustlers University Discord but more focused on networking and costs the same as an average 2nd hand car.
I am not personally in the War Room, but I have people within.
It's mostly filled with self-promotions from desperate 20-something males looking to build a personality when they're unsure of who they are and what they want to become, so feed off Tate as their inspiration for who they now are and aspire to be in the future.
All of the men I know that are in the War Room that have taken this mentality onboard were not strong, leadership types to begin with and I think therein lies the issue.
Tate is just another person praying on vulnerable minds to begin with, and turning perfectly healthy young men that could (And often have!) run legitimate businesses their peers could respect into those that are quite often pimping out their girlfriend's bodies online for cash they could have made without being a cuck.
Likewise, when reviewing most of the trades made in regards to crypto and stocks from these so-called professors in their fields: You a LOT of losses over the last few months due to the current economic downturn.
Which is quite the opposite of what you want to be learning when trying to sustainably make money online and build a network of high-net-worth individuals.
Other Sites Reviews of Hustlers University
There are dozens of other sites reviewing this, but NONE are positive without an affiliate link (Where they will get 50% of your payments to Andrew for LIFE) trying to get you to click throughout.
I hope this review gives you a completely honest overview of exactly why you should NOT be purchasing Hustlers University, and hopefully, Google doesn't pick up the sentiment of the other sites being overwhelmingly positive that my negative one gets lost by the algorithm.
Should You Join Hustlers University?
The short answer is: No.
It's highly unlikely you'll make your money back, and most of the business models take months to setup and are based on out-of-date or wrong information.
That means you'll usually be spending far more than the $50 claimed, as it's a monthly subscription, not a one-time fee.
There is plenty of FREE coaching out there, that is up to date by people actually working in these industries. For example, if you found this post from Google then it's because I used SEO which is my own profession and I have an eBook here on how you can do the same, at NO cost.
And almost all of those that are making money from HU are those actively promoting it themselves to others, rather than from the models inside the course.
Likewise, stock and crypto trading is HIGHLY volatile and downright dangerous (And often illegal) to not preface non-financial advice as such, I haven't seen any attempts to do so within those channels.
Hustlers University FAQs
Is Hustlers University Legit?
No, Hustlers University is not legit as it has been proven to by an MLM – A Multi-Level, Marketing Scheme. Most of the users who actually make money are the ones who promoted Hustlers University 2.0 to other members.
Is Hustlers University 2.0 Monthly?
Yes, Hustlers University 2.0 is monthly as it costs $49.99 per 30 days and also has an upgrade option to Hustlers University 3.0 for an additional $49.99 per month.
How Do I Join Hustlers University?
Once you've created a Discord account, you can signup and pay via a credit or debit card on CobraTate.com – But we do not recommend you join.
Is Hustlers University Worth It?
We do not think that Hustlers University is worth the $49.99/Month price tag as most of the information is out-of-date or can be found for free on YouYube.
How Do You Cancel Hustlers University 2.0?
You cancel your subscription by going to the New Era Learning website, there should be a direct link to your account management in your emails.

Then just click on "Cancel Subscription".
How Does Hustlers University 2.0 Work?
It works by granting you access to the Discord server, where you will get additional information and training about specific topics.
Where Is Hustlers University Physical Location?
There is no location for Hustlers University, as it's an online course. The owner, Emory Andrew Tate, lives in Romania, the cheapest place to live in Europe.
How Many People Are Members In Hustlers University?
Andrew Tate claims that Hustler's University now has over 110,000 students in the Discord server paying a monthly subscription fee.