If you're just starting out or don't have much capital, SEO can be a seriously expensive game.. Just getting a decent rank tracker, backlink checker and some tools like BuzzSumo or SEMRush could already be well into the hundreds of dollars per month.. and that's not even counting your hosting bills, premium themes & plugins, content production, domains, links and a million and one other things that all grind your hard earned PayPal balance into the abyss.
Even if you run a big agency or have been doing affiliate for several years now, this post still has the ability to make your current business more profitable and more efficient.
Introduction
I'll admit, on tools, themes, domains & plugins alone.. I probably spend into the thousands per month. It's heart breaking to see your bank balance the night before a bill recycle, and to wake up with a big hole missing.
I hated that feeling so much, I wanted to do something about it.. So, I spent the last month cancelling subscriptions, researching alternative tools, alternative competing (cheaper) services, free trials and generally tried to be the stingiest person I could.
What I managed to accomplish was pretty awesome, I've cut down my monthly subscription fees by over $780 and found a bunch of new, interesting tools and services along the way.
Doing More Things Yourself
It's the pretty obvious one and if you're just starting out, I highly recommend you try your damn hardest to not use any service and do everything yourself – Whether that be writing that 2,000 word blog post, auditing your OnPage or building a new private blog network. It not only gives you a sense of value for that task, but also gives you more ROI when it comes to the profits back from your site. Learning is also pretty fun, and you can learn to do most tasks (as about 90% of SEO isn't actually SEO at all) via YouTube and free blog posts – Google is your friend when it comes to finding info, a lot of SEOs forget that.
When I first started out, I knew I had to be ROI focused (probably due to my Mum being an accountant) and as I'd grown up with the internet, torrenting and looking up video game guides throughout my childhood.. I had a slight advantage compared to the older folk in the industry when it came to finding information or work arounds, especially for free.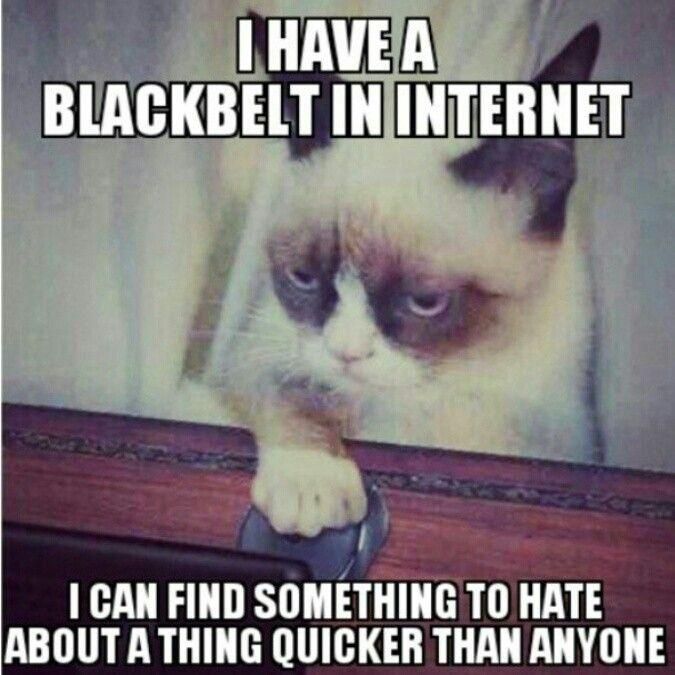 The first couple of sites I built I based my entire SEO plans off Moz whiteboard Fridays, and would spend hours & hours creating long ass blog posts and tweaking the OnPage, HTML, CSS & other things based off YouTube videos I'd looked up – Big shoutout to Adam Khoury from DevelopPHP, that dude was the guy to follow for web design & dev back in the day.
I'd look for the cheapest deals on domains, hosting and get free trials for every piece of software going.
Anyways, most of you will be here to find out how to save on your expenses, not how to invest more time into your current business.. So let's get into some penny saving SEO tips.
Note: Don't forge that OnPage SEO is still massively influential on your SERP positions, and literally just costs you your time – So why not look at tweaking it up a bit before you look at spending any more money?
Tools Are Expensive
If you were to pick up every tool the big SEO agencies "use" then you'd be able to fund a small portion of the US population, the subscription fees soon addup, and that's only when you've left the Ahrefs signup complete page – £150/month ($215 for y'all American folk) for the package you need to be able to actually do things with, are you f%$king crazy???
I managed to cut down my subscription-based tools to just the bear essentials:
Majestic, $50/mo & Ahrefs, $120/mo (Though realistically you only need one, I like having both for more data)
SERPBook – $30/Mo for 200 Keywords (I deleted a LOT of keywords I didn't need to track and could just use a SEMRush trial account to see how it's doing)
Yup, I cut down to just 3 tools, with a grand total of $200 per month spend – Previously, I was spending nearly $1,000 a month.
I've also found several free tools (and already knew about) that can be swapped out for paid equivalents:
You can check out my complete tool list here, it has a ton of free and paid tools and may well be the biggest IM tool list in the world.
Other Helpful Tools
I've also got several tool recommendations that are not directly related to SEO, but can seriously help your life as an internet marketer.
I now use all of these tools on a daily basis.
Be A Fiverr Fiend
No, I'm not suggesting you go buy a $25 GSA blast directly to your clients site, but you can still use Fiverr for SEO, even in 2016.
As a whole if you can, try to avoid using Fiverr for backlinks, but I understand if you have a $50 – $100 budget for your link building and it can be effective – Just don't put anything over 20 links at a time directly at your site, don't use spam blasts and don't go with anything that has the words "pyramid", "penguin proof" "top" or "rank you".
Powering Up Your Tier 1s
I know, tiering is so 2012.. but it still works. If you've got a client with a ton of solid, old backlinks and you don't want to risk his site but give it more authority then why not use a few Fiverr gigs to power them up?
PBN Gigs – You can get actual PBNs and Expired Web 2.0 PBNs for pretty cheap, I normally go with the 3 – 5 packs at a time and use one for a maximum of 2 tier 1 backlinks. The content isn't great and the domains aren't fantastic, but once you start getting 4 – 5 gigs on the go at your tier 1s, you'll notice a jump soon enough.
EDU Blog Post Gigs – There are quite a few of these going around, and if you can run every post they give you through an indexing service you'll get solid contextual posts – I would however recommend using your own content rather than there's, as it tends to be spun garbage that'll devalue your link.
Press Releases – If you message this Fiverr user you'll be able to get quotes for press releases on specific sites, rather than buying a distribution – Which helps a lot, as explained in this video.
You can also pick up some decent SAPE links for $5 – $20, though note you'll have to buy the gig every month and message them to keep the current links up, as they're only valid for a month at a time – You can easily manage your SAPE Gig purchases in an Excel document. These are really strong links and are great for powering up a guest post, web 2.0 or PBN link, the rule of thumb is generally to power up anything that's both contextual and dofollow.
Note: You can always just follow my free SAPE guide to buy links yourself instead of using a third party vendor on Fiverr. I highly recommend using them for Tier 2 and Parasite SEO.
Good Tier 1 Backlinks
You can, using very specific gigs put Fiverr directly at a site. Here's a few I've used (with good increase rates) on my own sites:
5 Niche Blog Comments – Also has packages upto 25, I used the 15 pack on a brand new site and got some pretty decent comments back.. The contextual comments themselves weren't all that great but they were placed on hyper-related sites.
1 Wikipedia Backlink – The stick rates weren't perfect, but 2/5 links I ordered lasted over 3 months which is a solid amount of time and more than enough for a Wikipedia link to work it's magic and send you a bunch of trust.
Citation Gigs – There are a ton of citation building gigs on Fiverr, and I'd suggest getting country specific ones – As an example, I bought this gig for the UK and you couldn't really tell the difference in comparison to most $30+ services.
You can also put your (niche + guest post) into Fiverr and find sites with low order rates on good domains, where you write the post. Choose a branded anchor and make the content over 800 words and it's a damn solid backlink for $5.
Fiverr For Content
Back in the day I used to highly rate a service called Natasha Nixon, it started off in Fiverr and eventually got so big they built a dedicated site. It quickly went downhill after the site came out, probably due to too high order volumes for larger pieces than their original 400 word gigs.
You can still pickup pieces off Fiverr though, I generally go with smaller worded gigs (200 – 300) per $5, or use it for alternative content pieces, like infographic designs, videos and voice overs – Remember that rich media is content too, and Google appreciates the inserts, especially if that piece of content is marked up (with schema) and unique to your site.
Cheap Content Alternative
People always ask me how and where do I get my content from, because I sure as hell don't write all my affiliate sites. The answer is fairly simple:
Training VAs – Most people don't want to have to bring on the dedication of having staff, and most class VAs as staff, though realistically once they're trained OR if you chip a bit extra to get a better, already experienced writer, they become an invaluable resource. I currently have 2 fulltime writers, at $4/hour that can smash out 6,000 words each in 8 hour days, of high quality, well researched content for almost any niche I throw their way.
It's super easy to go out and hire a VA, I suggest using Online Jobs as almost all Filipinos have English as their first language, making your content a lot higher quality on average, compared to other nationality VAs.
Build Links Yourself
It infuriates me to see how many people call themselves SEOs whilst not being able to build a single link outside of a PBN, guest post or citation – Seriously, there are TONS of opportunities on the net, almost all of them are totally free as well.
I could sit here all day giving you ideas to build links, and obviously it is very niche dependent but if you want to go out and build links NOW.. Then here's a few quickies:
Comments – It's REALLY easy to find blogs with the WordPress commenting system that you can build links off.
Forums – Go signup to some forums, post away, build friendships and build links via your signature and posts.
Web 2.0s – They aren't dead, they're just devalued.. They do however still count for something, and if you can build a long term, hand written link yourself you'll have a solid link that can not only earn your site some browny points with Google, but it'll give you more ranking and traffic opportunities.
Social Networks – Seriously, go signup to every major social network there is, save all your passwords in an Excel document and insert a link to your site in your bio.
Send An Email – Got a nice piece of content on your site? Go email it to a bunch of bloggers in your industry with personalized emails and you'll be surprised how many links you get in return, plus relationships are worth a lot more than links if you want to dominate a specific industry or niche.
Reddit – Submit to an inactive Subreddit for a dofollow link or go for a more niche-focused, active Reddit to get your own dedicated link page. Run em through an indexer and you've got a bunch of branded nofollow trust signals pointing at your site.
Tumblr – Setup a blog and a free Tumblr bot to repost people's sh*t in your niche, you'll soon start getting reposts from other people and a bunch of Dofollow links in the process.
URL Shorteners – Find a list of Dofollow URL shorteners, create your own 301s, test them and submit em all through free pingers.
Guestbooks – You must think I'm insane, but I was doing a campaign for a travel site the other day and stumbled across a really nice guestbook for "previous clients" (that just required a registration) to leave a dofollow link on a DA87 travel companies site. There were 4 other entries on the page! That's an OBL (Outbound Links) of 5.
If you do all these things yourself, then you'll have a very nice backlink profile, with hand written content that's worth a lot more than the link profiles we throw PBN links at all day long – It'll simply last longer, and be more worthy of a higher valuation if you come to flip your site.
If you have no budget, or are new.. Then I HIGHLY suggest trying to build an entire link profile without spending a penny, because it'll give you a lot better reward feeling and likely a better link profile as well.
Stop Wasting Money & Time
I've taught this to every member of my course, and I've already mentioned it in this blog post.. but the true sign of a good SEO is their ROI: How much they put into a project, in comparison to how much they get out of it.
If you can build and rank a site for $1,000 that makes $1,000/month, it's a lot more effective and profitable than building a site for $10,000 that makes $2,000/month.
Likewise, time also has an ROI factor.. For example, it'd give you a lot quicker results to build 10 PBN Links NOW, than spend the next 6 weeks building 10 guest posts, though there are further upsides and downsides than just that and every project should be dependent.
Something I see a lot of people doing is build a niche PBN, say around "finance" yet they build 5 sites for a niche that is dominated by sites with 1k+ referring domains OR they do the complete opposite, they spend $1,000 on a blog network for a niche that has $10 commissions and 1k total MS. Think before you build, work out the revenue gains from your investments.
Courses & Info Products
This will be a blog post of it's own some day, because I really need to express my distaste for the current state of the info marketplace, which is why I've tried my hardest to change things up, and increase the quality of what people spend their money on to learn from.
If you're just starting out or want to grow your earnings, a solid course can be the best thing to ever happen to you.. but there is SO much bullsh*t out there, it's unreal!
So, here's the courses you should be buying when it comes to SEO, if you can afford to that is! If you can't, then simply start with free info and build a business first, then up your game with a course.
SEO Agency Related Courses:
Ryan Stewart's White Hat Process Course – Already got the clients, but don't have the ROI? Try Ryan's course on building an efficient white hat link building machine using cheap VAs, he covers every link imaginable and in high levels of detail that you can simply pass off to your VAs for them to watch and execute.
Marketing Inc. – Want to actually build a business? ViperChill & Diggy's course may be on the expensive side, but it gives you a complete plan to build a niche SEO/Marketing agency from the ground-up, with real case studies along the way and a community forum to get JVs, ideas and inspiration from.
Affiliate Related Courses:
My Affiliate Course – I hate to toot my own trump, but I've spent an INSANE amount of time building this badboy, we've had a 0% refund/chargeback rate (on over 200 sales!) and so far, haven't had a bad review yet.
Niche Site Project Video Course – I featured Doug in my previous article, and in terms of Amazon affiliate related course, his is probably the best one in the world. He's managed to make an absolute killing out of Amazon. Legitimately, not like some who claim to have.
RankXL Niche Site Course – Another niche site focused course, this site focuses a lot on Adsense sites but could be easily converted to other niche site affiliate programs such as Amazon.
PPC Courses:
Stack That Money – Though not technically a course, STM has a ton of built-in mini-courses as part of the overall forum and has the most info on black hat media buying & PPC out of any site on earth. There live events are also pretty awesome.
Paid Traffic Mastery – If you want to be a bit more white hat, then I suggest checking out this mastery course by Ryan Deiss. It's easily enough to be a fulltime PPC freelancer.
There are a LOT of fake courses out there, but the one's I've listed here (with NO benefit to me, except my obvious one) are the best at what they do – I've got access to every single one I've mentioned. I don't suggest buying any others, 99% are garbage.
Useless & Outdated Tools
The #1 thing I see people waste their time and money on is learning or buying a new tool that is irrelevant for what they want to get done NOW.. Just because something looks cool and people have had a ton of success with it, doesn't mean it'll be completely beneficial to you what so ever.
As an example, I get messages and comments from people almost everyday saying they've just bought GSA SER and want a resource to learn it.. Yet they do client SEO or run a few small Amazon affiliate sites. GSA isn't built for either of those things now, and spending your money & time on the tool is a waste of both. It's good for Parasites, Churn & Burn and indexing.. Not ranking a site for the next 5 years.
If you're doing client SEO, affiliate sites or anything other than parasite/churn & burn.. NO automated link building tools are good now. Concentrate on building high quality links for as cheap as possible – Things like PBNs, scaling outreach processes and using paid link placements is the best thing for you to focus on, and will give you the most ROI.
Further Reading
This subject hasn't been covered extensively, but I've done a few pieces of content that should help you out along the way.. I've already linked to several in this post such as my OnPage SEO guide, but thought I'd let you spend a few more hours learning, considering you got this far!
Thanks For Reading
I hope you enjoyed this post and it helps your businesses bank account along the way. If you'd like to get a free 7 day SEO course then join my email list down below, and don't forget to drop a comment with your money saving tips or stories, as we'd love to hear em!