This isn't a post I'm going to be putting on my main blog, so that's why you won't see it on the homepage.
Don't asked me how I stumbled onto this one… It does make for an extremely interesting case study however.
---
What if I told you that a one page site, with no "proper" content on it, that was 10 months old and on a new TLD was recieving 3.5 million organic visitors per month.
Well, it's happening, and it's in an unspoken industry in SEO, a "bad link neighborhood" for most, quietly swept under the rug and ran by inhouse teams that have million dollar monthly budgets for such insanely large search volumes it'd make any SEO shiver at the keyword planner returns.
I am, of course, talking about: Porn.
More specifically, I'm talking about one of the biggest site's in the world: xHamster – Alexa Rank 83.
If you Google the brand name (or any typo of it) you'll get a surprising result in the top #5 spots: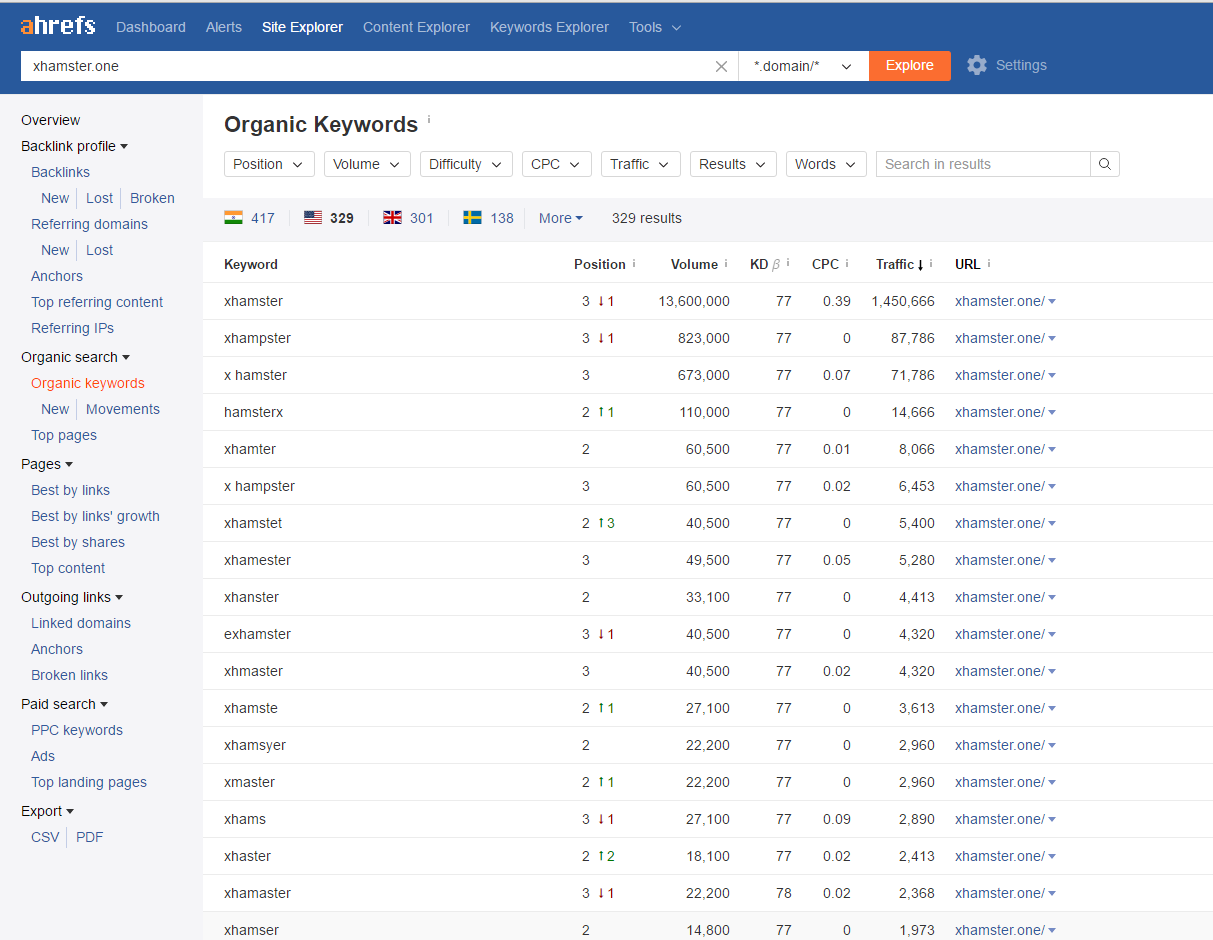 xhamster.one is a ONE page site: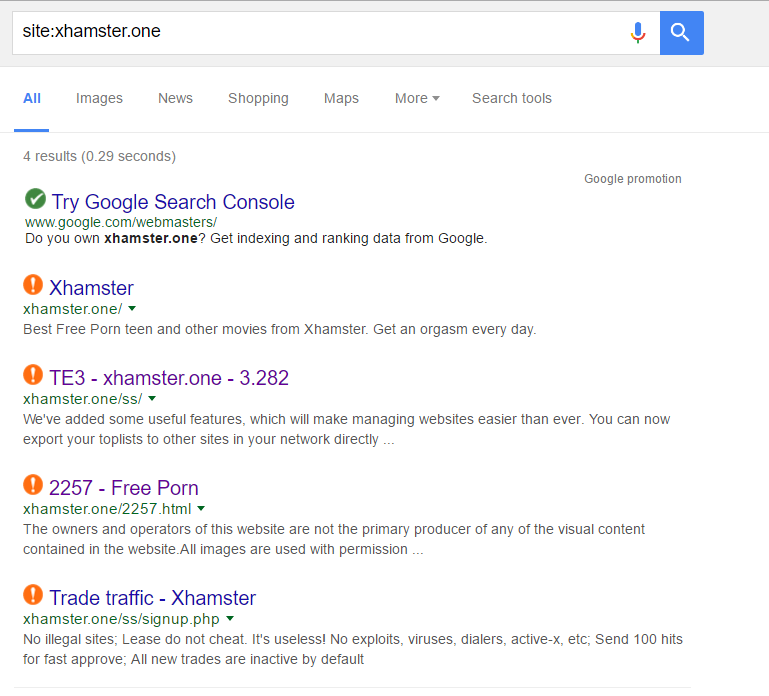 The other 3 pages here are made up of a compliance policy and 2 pages related to the traffic exchanging script "Traffic Expert" – A way for the site to manage traffic and send it through to ads: Getting paid!
The homepage itself is actually made up of an assortment of random video images, view counts and time counters – Interestingly, there's not even any title names, meaning the only content on site is the menu options at the bottom of the page going through to other sites owned by the site, ads and traffic trading sites. The meta title is just the brand name and the meta description is made up of 14 random keywords.
The link profile is where things seem to get really interesting… He's somehow ranking this 10 month old site with a series of porn related 301 redirects from around 50 referring domains – Bear in mind that NONE of the backlinks linking to the 301 are contextual, they look like adult SAPE links at their best.
What starts to become even more interesting is that this technique hasn't just been achieved on this one domain. He's got literally HUNDREDS of other porn brand related domains that get some serious amounts of traffic, one that's recently been gaining ranks (and a few thousand more visitors/mo) is another EMD for the same brand name: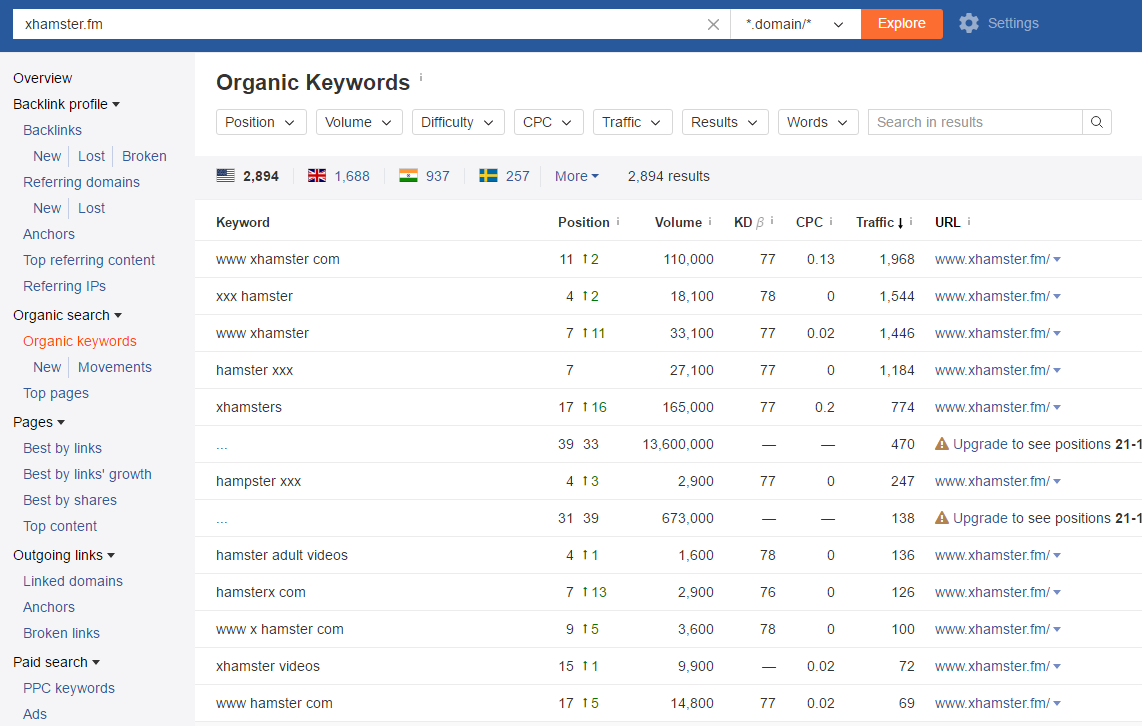 Who said spam was dead, aye?
Drop A Comment
[vivafbcomment]